Automatic Die Forging Hammer - Great Potential in Automatic Forging Production Line
2019-08-03 11:51:24
With the rapid development of automation in various of industries, the demand of forging automation has becoming higher and higher, too. Automatic forging hammer, one of the most representative hot forging machine, has been born and developed for more than ten years. Programming control, accurate control of strike energy, wide adaptability, and many incomparable advantages of other forging hammer, it is undoubtedly that there will be great potential for automatic die forging hammer in the application of forging automation.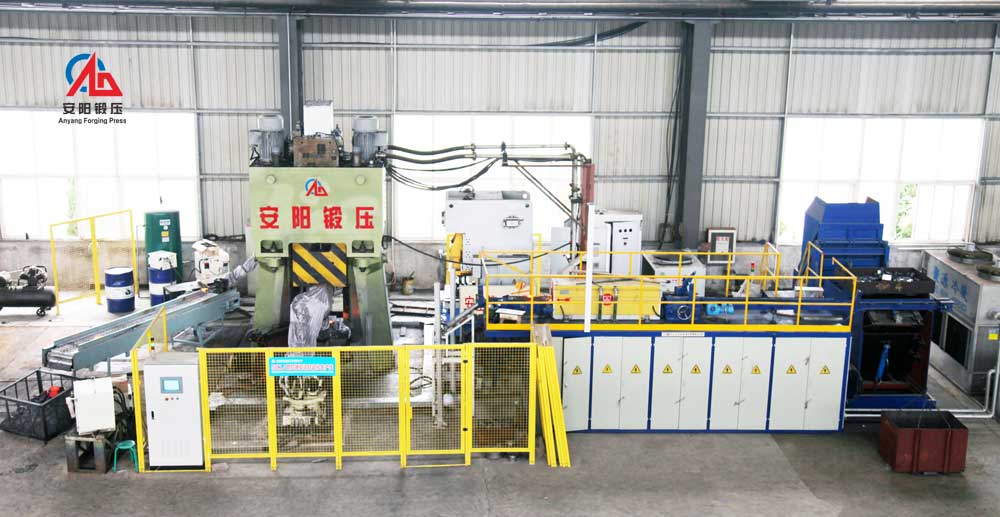 Increased labor cost and difficulties in recruiting workers in special industries are driving forces for forging enterprises to use automatic forging hammer production line. It is well known that the working environment of forgers is very poor. The vibration, noise of equipment, spraying of graphite lubricant, thermal radiation of red hot forgings and damage to eyes, as well as work-related accidents, resulting in difficulties to recruit forging workers. In recent years, the cost of manpower at home and abroad has risen rapidly, and the cost of forgings has increased dramatically, which further increases the cost of forgings. In the past, it was thought that manual production was much cheaper than automated production because of two reasons. On the one hand, labor costs are low, on the other hand, robots used in forging production are expensive. With the progress and development of society, this situation has changed more and more, that is, the labor cost is higher and higher, and the cost of robots is less and less. Therefore, the development of automated forging hammer production line is an inevitable trend.
Forgings quality becomes the core of market competition. Due to the influence of emotion, physical strength, labor skills and other factors, the quality of products is unstable, the rejection rate of forgings is high, and the market competitiveness of forgings is greatly affected. Getting rid of the influence of manual work on the quality of forgings is the only way for the development of forging enterprises.
Automatic forging hammer production line can greatly improve production efficiency. According to statistics, the effective production time of forging workers in a single shift is less than six hours, even in these six hours, the production is not stable. The use of automatic forging production lines, continuous and non-spaced operation, can generally increase the production efficiency by more than one time, or even higher.
The process adaptability and flexibility of automatic forging hammer production line are the reasons for the majority of forging users to choose. Some parts like connecting rod and crankshaft are suitable for professional and mass production. The production of these parts can be realized on any forging automation lines, but most of these forgings do not have such a large demand. The vast majority of the global forging factories still rely on small and medium-sized batch production of different types of forgings.
Through the above analysis, automatic forging hammer production line will have better market prospects.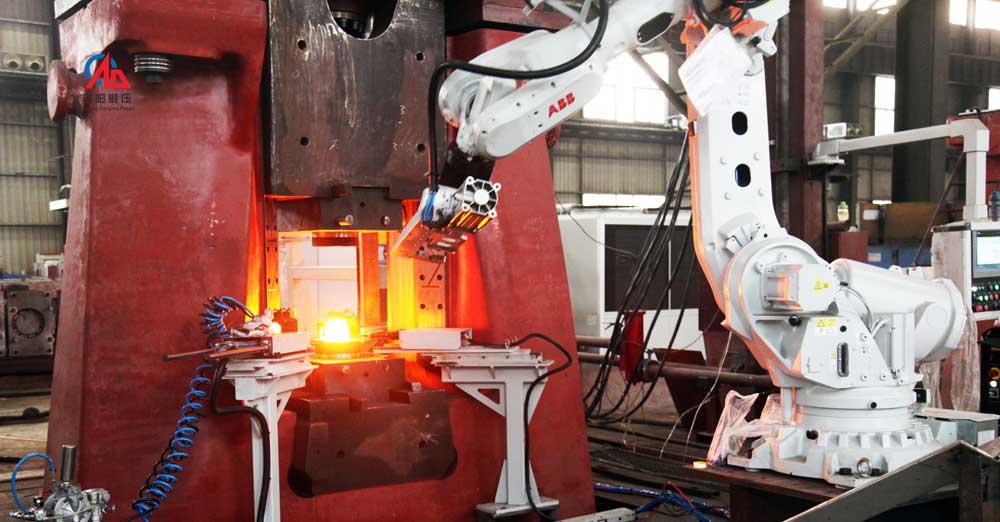 Automatic Forging Hammer and Robot for Steel Ball Making
Which Brand of Automatic Forging Hammer is the Best?
In order to meet the needs of forging customers at home and abroad for automatic forging production line, in recent years, Anyang Forging Press has achieved four new breakthroughs in the aspects of high efficiency, energy saving and safety performance of automatic die forging hammer, and has successfully developed the first automatic and intelligent forging production line of CNC forging hammer in China.
New advanced functions of our hammer
Remote monitoring and fault diagnosis system.
Short stroke control function.
Hit energy detective system.
Security module system.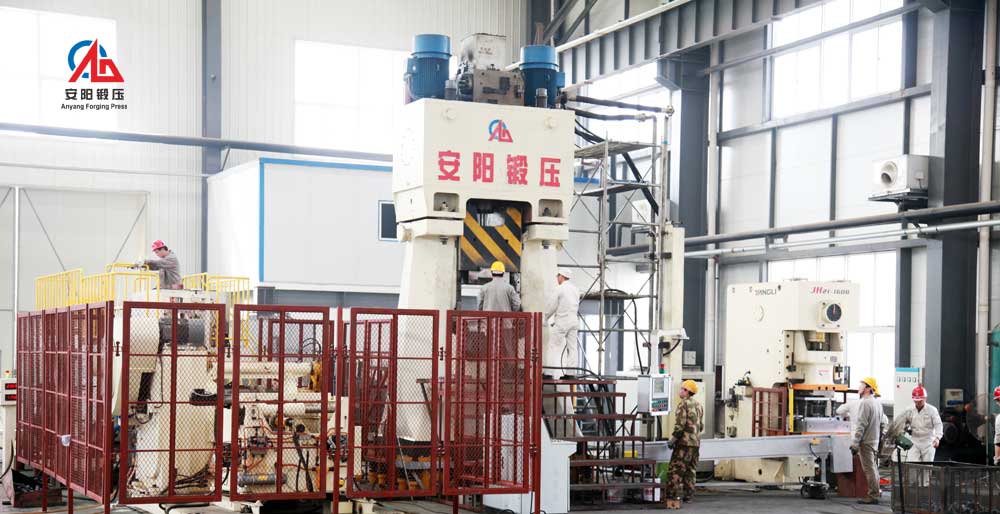 50kj Automatic Forging Hammer Production Line in Japan
Anyang Automatic Forging Hammer Technical Parameter
CNC Hammer Model
C92K-12.5
C92K-16
C92K-20
C92K-25
C92K-31.5
C92K-40
C92K-50
C92K-63
Hit energy(KJ)
12.5
16
20
25
31.5
40
50
63
Weight of falling parts(kg)
860
1080
1350
1700
2150
2700
3400
4300
Max hit number(min-1)
129
122
123
113
100
98
98
98
Hit stroke(mm)
420-620
435-635
455-665
470-685
490-755
510-790
530-775
550-805
Working oil pressure(Mpa)
20
20
20
20
20
20
20
20
Main motor power(KW)
37
37
55
55
55
75
2*55
2*55
Machine weight(kg)
19000
27000
30000
39300
48000
63000
78500
95000
​
CNC Hammer Model
C92K-80
C92K-100
C92K-125
C92K-160
C92K-200
C92K-250
C92K-320
C92K-400
Hit energy(KJ)
80
100
125
160
200
250
320
400
Weight of falling parts(kg)
5400
6800
8500
10800
13700
17100
21000
27000
Max hit number(min-1)
92
81
70
70
60
50
45
40
Hit stroke(mm)
570-835
595-885
615-920
640-960
740-1060
770-1100
740-1150
860-1200
Working oil pressure(Mpa)
20
20
20
20
20
20
20
20
Main motor power(KW)
2*90
2*90
2*132
3*90
4*90
4*90
4*110
6*110
Machine weight(kg)
120000
148000
195000
235000
275000
330000
410000
465000
With more than 60 years experience in forging machine manufacturing, we have provided turn-key project and customized service for 64 countries and regions at home and abroad. The whole automatic forging production line design and manufacture are available. Whenever and whatever forging needs you have, please feel free to contact us, we are ready to help you at any time!