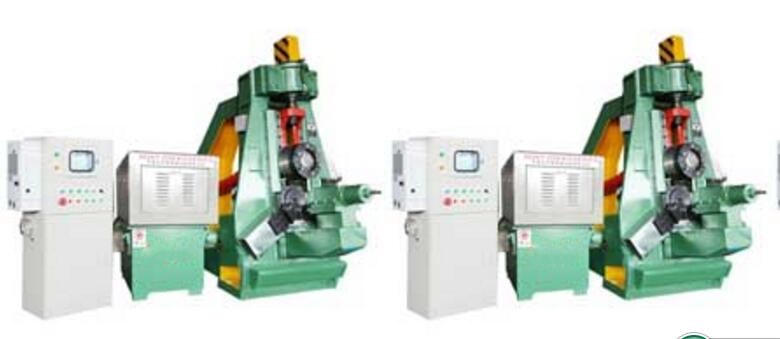 CNC Ring Rolling Machine Introduction
D51K-250 and D51K-160 CNC Ring rolling machine own many of advantages:
1.Compact appearance and structure,
2.Good rigidity,
3.High precision,
4.Safe and reliable, easy maintenance.
5.Touch screen, PLC controlling, proportional valve, servo amplifier, servo cylinder, grating ruler, etc.
Working Principle of CNC Ring Rolling Machine
D51K-250 and D51K-160 CNC Ring rolling machine, through the touch screen input control parameters (can be preset control parameters), machining through the grating ruler to measure the position of the rolling Wheel and Work piece size, through the numerical control system to control the machining process.
Because the process is numerical controlled, it does not need manual intervention. It greatly improves the machining accuracy and stability of the work piece, and realizes semi-automatic and automatic processing, which reduces the labor intensity of workers.
Parameter of CNC Ring Rolling Machine
Item
Unit
D51K-250
D51K-160
Ring nominal size
OD
mm
100-285
50-185
Height
mm
100
50
Max. capacity
pic/h
360
600
Nominal force
Ton
19.6
13
Slider max. stroke
mm
110
70
Rolling line speed
m/s
1.63
1.64
Main shaft speed
r.p.m
62.3
92
Rolling roller center height
mm
875
370

Min distance between rolling

wheel and rolling roller

mm
265
180
Motor
kw
55
30
Servo motor
kw
5.5
5.5
Servo reduction ratio

Satisfy productivity and

quality requirement

Satisfy productivity and

quality requirement

Outside size
mm
3440×2000×2700
2350×1700×2100
Machine weight
Ton
7.2
3.5