Introduction of Forging Roll Machine
The roll forging machine with manipulator is designed for the pre-forming of round and square material, or final forging process. In contrast to cross-wedge rolling machine, the blank is fed radially into the rollers by a manipulator and pre-formed in individual sectors(passes). The completed blank is then laid on a conveyor and fed to the main forming machine. Together with mechanical arm or other automatic device, it is widely used in automobile, tractor, energy, hand tools industry, etc.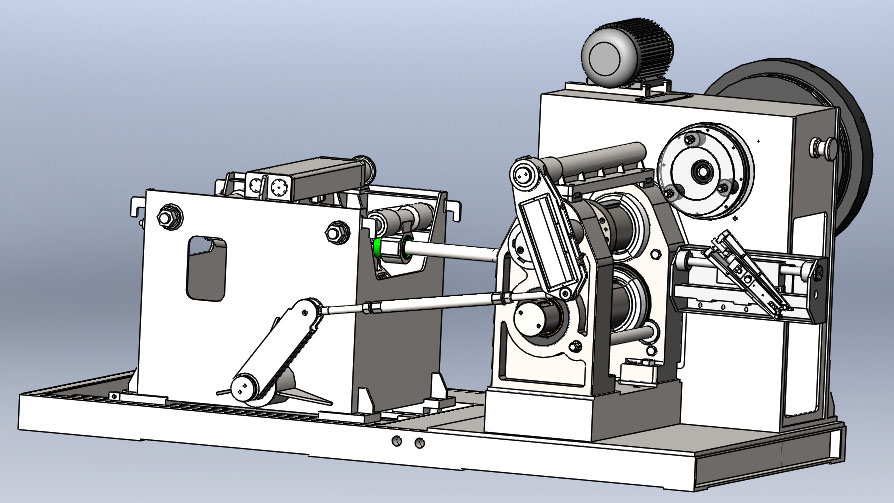 High Quality Roll Forging Machine for Sale
Anyang ZGD series automatic roll forging machine can be used with forging machine to form roll forging line, such as CNC forging hammer, pneumatic forging hammer, friction press, electric screw press, hot die forging press, etc. Equipped with manipulator or other automatic forging machine, roll forging production automation can be realized.
Advantages of Our Roll Forging Machine
As the speed of roll forgings is very fast, the pre-forging and final forging can be finished in one time. High production efficiency, low noise and vibration.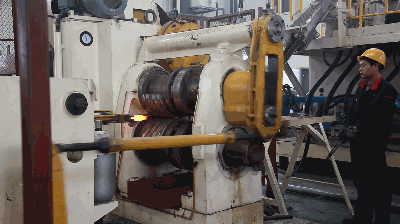 Specification of Our ZGD Series Roll Forging Machine
Item
Unit
ZGD-370
ZGD-460
ZGD-560
ZGD-680
ZGD-1000
ZGD-1250
Roller outside diameter
mm
370
460
560
680
1000
1250

Max.width commission for rolling

mm
500
570
700
850
1200
1400
Max.length of piece
mm
570
710
870
1050
1920
2500
Adjustment distance
mm
15
17
20
20
25
20
Speed of roller
rpm
62
56
52
40/25
15/30
8
Max.blank dimension
Square
mm
50
65
90
110
140
180
Round
mm
φ55
φ75
φ100
φ125
φ160
φ200
Lengthways stroke of arm
mm
490
630
758
800
7000
7000
Horizontal stroke of arm
mm
435
505
550
750
920
1420
Adjustable on vertical and horizontal
YES
YES
YES
YES
YES
YES
Adjustment on vertical
mm
200
200
400
non-ajustable
non-ajustable
non-ajustable
Single lateral stroke
mm
ajustable
ajustable
ajustable
ajustable
ajustable
ajustable
Max. load capacity
kg
12
12
30
50
150
250
Main motor power
kw
18.5
22
55
132
250
355
Total weight
Ton
10
12.5
22
60
70
120
Several tens production lines for manufacturing automotive front axle, connecting rod, steering knuckle, crankshaft, and turbine blade, have been provided to forging factories.Enormous economic and social benefits have been achieved to our customers. If you are interested in our automatic roll forging machine, please feel free to contact us!
Roll Forging Machine Working Video