Anyang Forging Press Achieved Another Success in the Second Quarter
2019-05-28 16:27:47
After the completion of the production targets in the first quarter, in order to ensure the successful completion of the sales target for 2019, Anyang FP employees continued to play the fine work style of diligent work, actively participating in the production activities of the second quarter.
More than half of the second quarter has passed, we have completed multiple orders at home and abroad, and several orders are being produced intensively. The 10 ton forging manipulator and the 2 ton forging manipulator exported to India have been successfully tested, they have been packaged and shipped to Indian customers recently. The 16 ton full hydraulic forging hammer exported to Russia has successfully passed the customer's on-site inspection last week, this week, the paint of this forging hammer is finished and it will be shipped to Russia soon. 630 ton electric screw press for Indian customer and 16 ton electric forging hammer for customer in Luoyang, China, are both been assembled and adjusted intensively in our machine shop, they are both expected to be shipped next month. 3 wedge key drivers for Swiss and US customers have been put into use at the customer's factory. In April and May, we also produced and shipped a total of more than 60 blacksmith air hammers and hydraulic presses for customers and dealers in the United States, the United Kingdom, Australia, Sweden, Russia, etc.
This Russian company has ordered a 16 ton and a 10 ton hydraulic forging hammers last year, this is the third forging machine they ordered from our company. Many domestic and foreign counterparts gave high appraise after seeing the forging manipulator machines we designed and produced for Indian customers.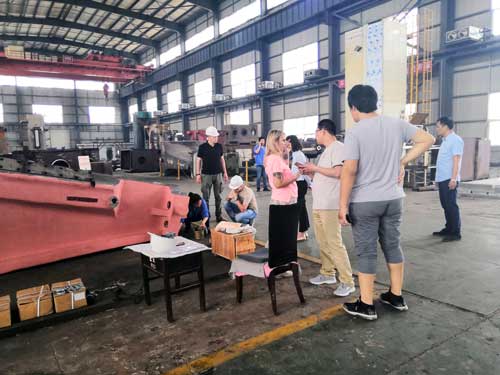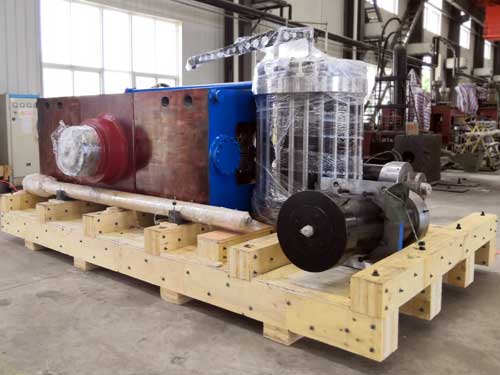 Russian customers are inspecting their 16 ton forging hammer
Power head of hydraulic forging hammer delivered to Russia
The trust of customers is the biggest driving force for us to move forward. In order to complete the delivery of customer orders as soon as possible, overtime work has become a commonplace for shop floor staff, On weekends, we often see that they are busy working in the workshop.
At the time of stepping up the production period, we also attach great importance to production quality. For this reason, the Quality Management Department held a special meeting, basing on the production plan of this quarter, they developed a quality supervision program to ensure that every piece of equipment manufactured can meet the quality requirements. We can often see the busy colleagues in CNC assembling workshop, part machining workshop, inspecting room, etc.
When the company is busy at producing, there are a number of busy people at many areas at home and abroad, who are the technician and assembling worker that install and debug the forging equipment on site for customers. In order to better service our customer, in order to promote the development of our company, many of them are on a business trip almost all year round. Then are worthy of the example of Anyang Forging Press!
It is the full trust of our customers, and the hard working colleagues of Anyang Forging Press, which make Anyang Forging Press can stand out of the forging industry at home and abroad. We believe that Anyang FP can not only complete the production target, but also contribute more power to the development of the world forging industry!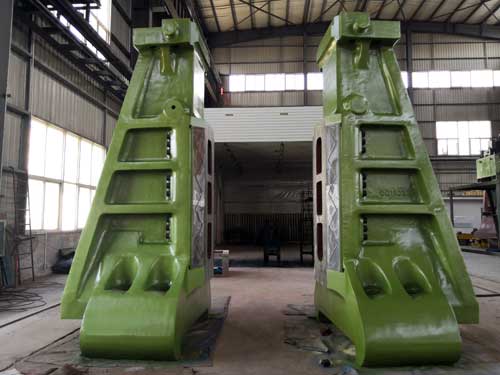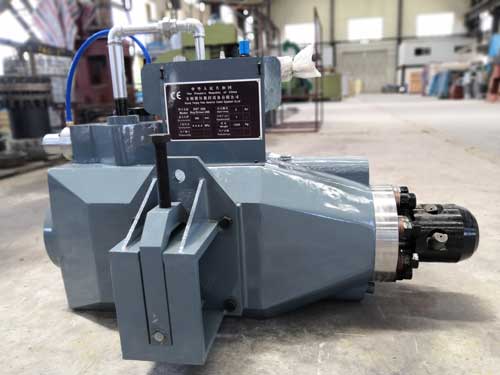 Column of 16 ton die forging hammer
Key driver for forging hammer wedge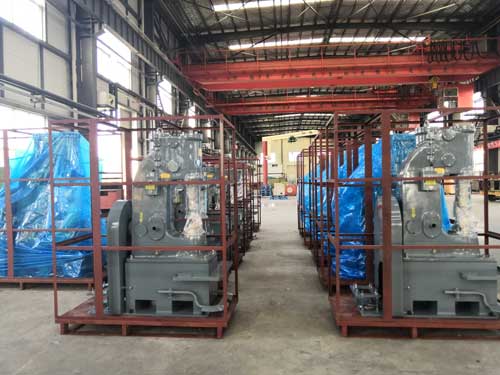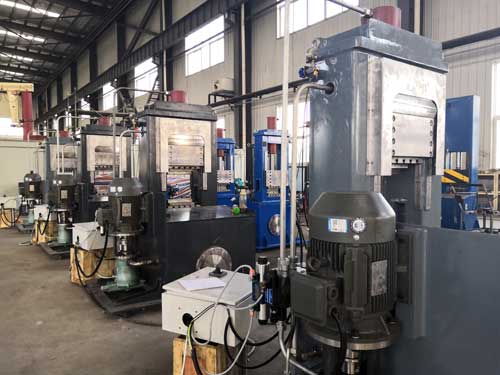 Forging hammers for USA dealer
Blacksmith hydraulic press for UK dealer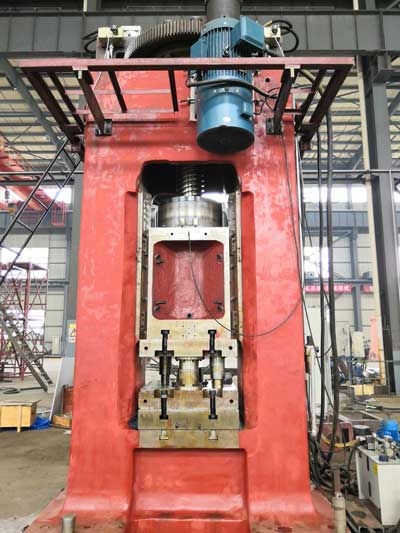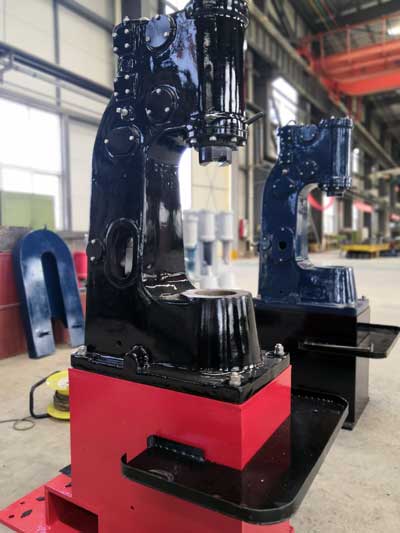 31.5 kj electric screw press for Indian customer
Blacksmith forging hammer for Australian and Swiss customers