Manufacturing Indonesia 2018
2018-11-20 17:24:47
Manufacturing Indonesia will be held at the Jakarta International Expo in Jakarta Convention Center from December 5-8, 2018. Manufacturing Indonesia has a long history in Southeast Asia, exhibitors and visitors to the most international manufacturing exhibitions, with a history of more than 20 years. In terms of scale, it is the largest manufacturing exhibition in the region, and it is also the most professional manufacturing exhibition in Indonesia. It is regarded as one of the top 20 manufacturing exhibitions in the world. The exhibition area is 26,416 square meters and there are 1000 exhibitors. Anyang Forging Press Company as the biggest forging machine manufacturer in China, the supplier, booth number is D-8533, welcome to visit.

Anyang Forging Press Nuerical Control Equipment Co., Ltd. was established in 1956 and is dedicated to the development and production of hot forging equipment. The main equipments includes Numerical Control hammer, Hydraulic closed die & open die forging hammer, Electric screw press, Pneumatic forging hammer, Hydraulic hot forging press etc. Also, we produce steel ball skew rolling mill, ring rolling machine, metal briquette press, hydraulic riveting machine, forging manipulator, automatic roll forging machine etc.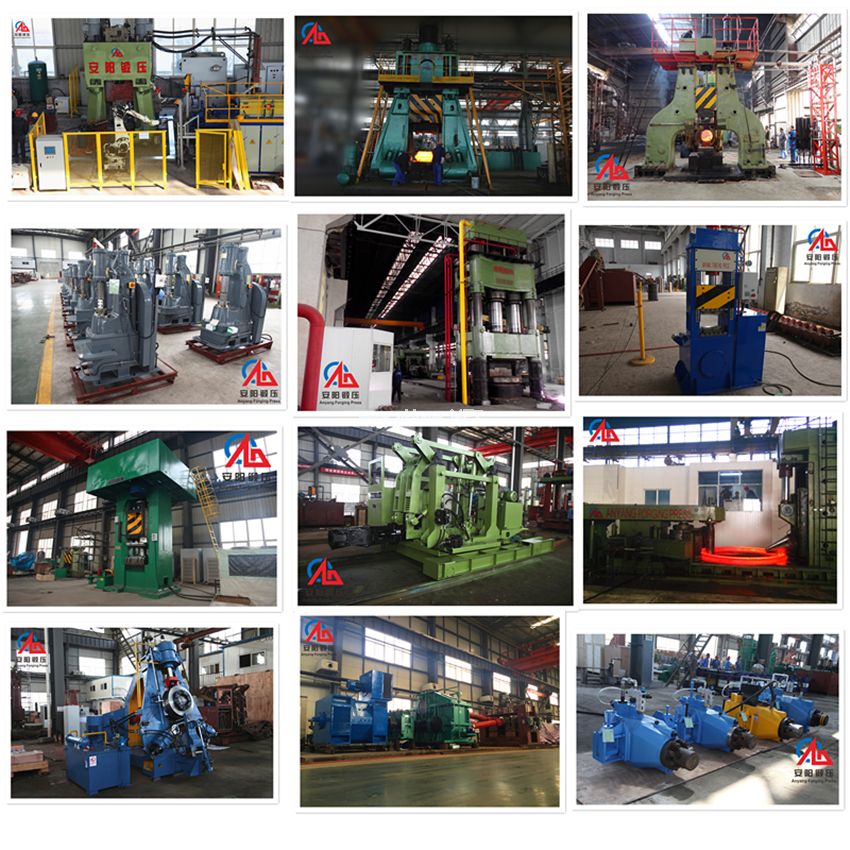 Manufacturing Indonesia, Indonesia's Jakarta Machine Tool Show, was held by PT Pamerindo Buana Abadi. The exhibition is a year-round exhibition, which is also a very important platform for companies to open the Indonesian market. The theme of the exhibition tends to industrial automation. In order to cater to the development trend, Anyang Forging Company also vigorously develops the automated forging production line. Our main automated forging lines include CNC hammer automatic production line, electric screw press automatic production line, skew rolling mill automatic production line, riveting machine automatic production line, and automatic production line of rolling ring machine.
1. CNC hammer automatic production line
CNC hammer automatic production line makes up by CNC forging hammer, automatic robot, trimming press, transport device, and furnace, which suitable for large-scale continuous production, for example, flange, bearing ring, blank etc. Also, we can convert the old hammer into fully hydraulic die forging hammer.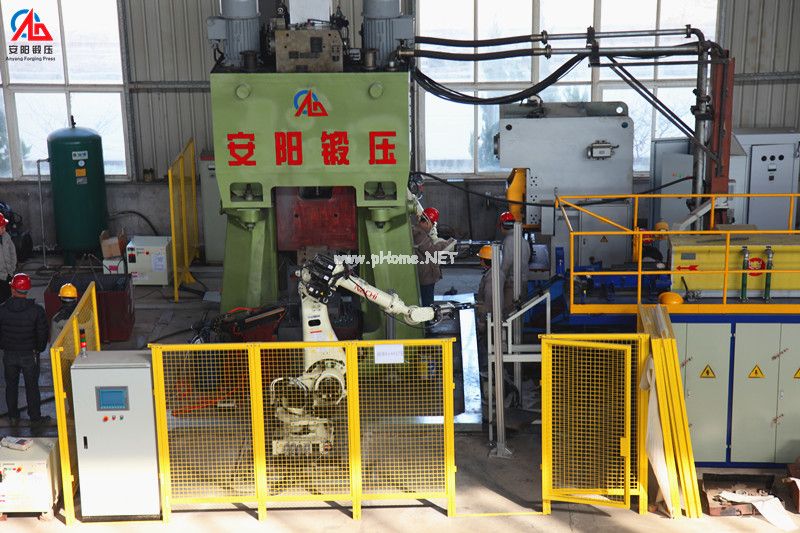 2. Electric screw press automatic production line
The function of electric screw press is same with CNC forging hammer, thus, electric screw press line is same with CNC hammer line. Also, it is widely used and easier to automate, because the electric screw press eliminates the phenomenon of mode hopping and is equipped with an accurate digital control system for continuous production of various precision parts.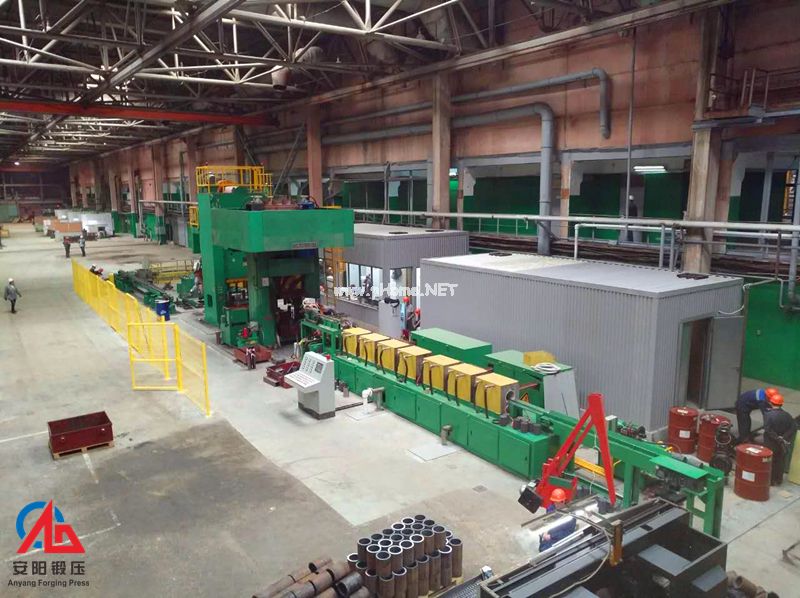 3. Skew rolling mill automatic production line
This production line is specially designed for the automatic production of steel balls, which makes up by automatic feeder, furnace, skew rolling mill, conveyor system, quenching machine etc. For example. for making 40 mm steel balls, the productivity can be 90 pcs/min.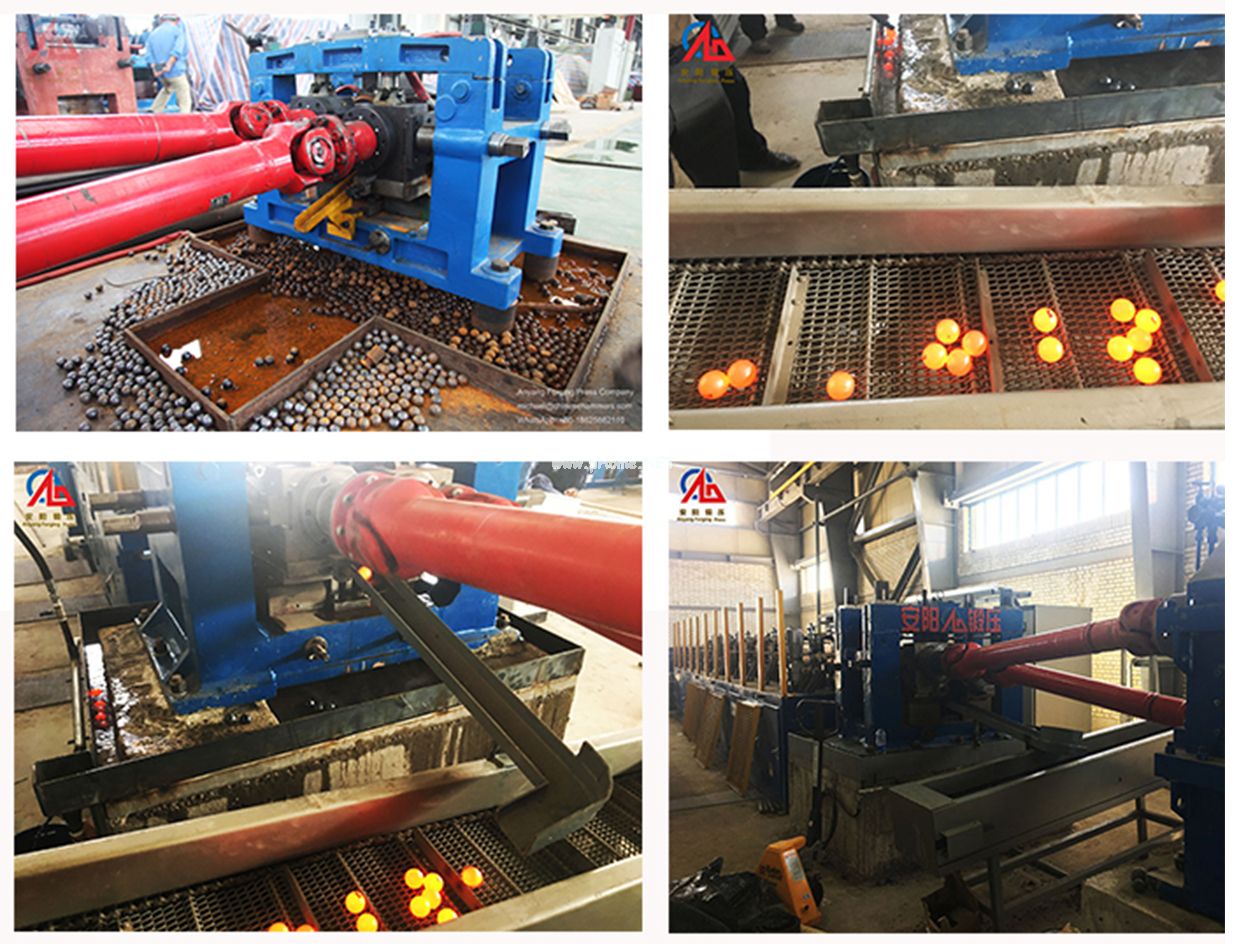 4. Riveting machine automatic production line
Anyang Forging Press Company manufacturer hydraulic riveting machine for our customers, the automatic riveting line makes up by hydraulic high-speed riveting machine and forging robot arm. In fact, we assemble the riveting machine on the robot arm to achieve the automatic production.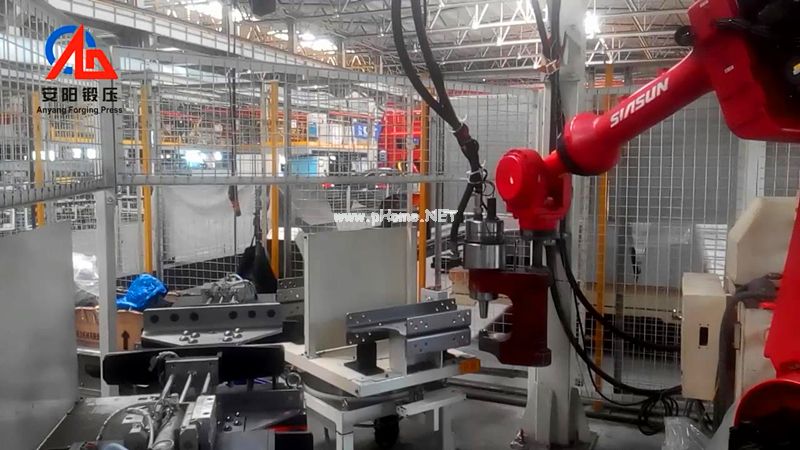 5. Automatic production line of rolling ring machine.
This automatic production line makes uo by ring rolling machine, pre-forging machine, automatic robot, and transport device etc. The pre-forging machine can be CNC forging hammer or electric screw press, which makes sure the ring blank with less flash.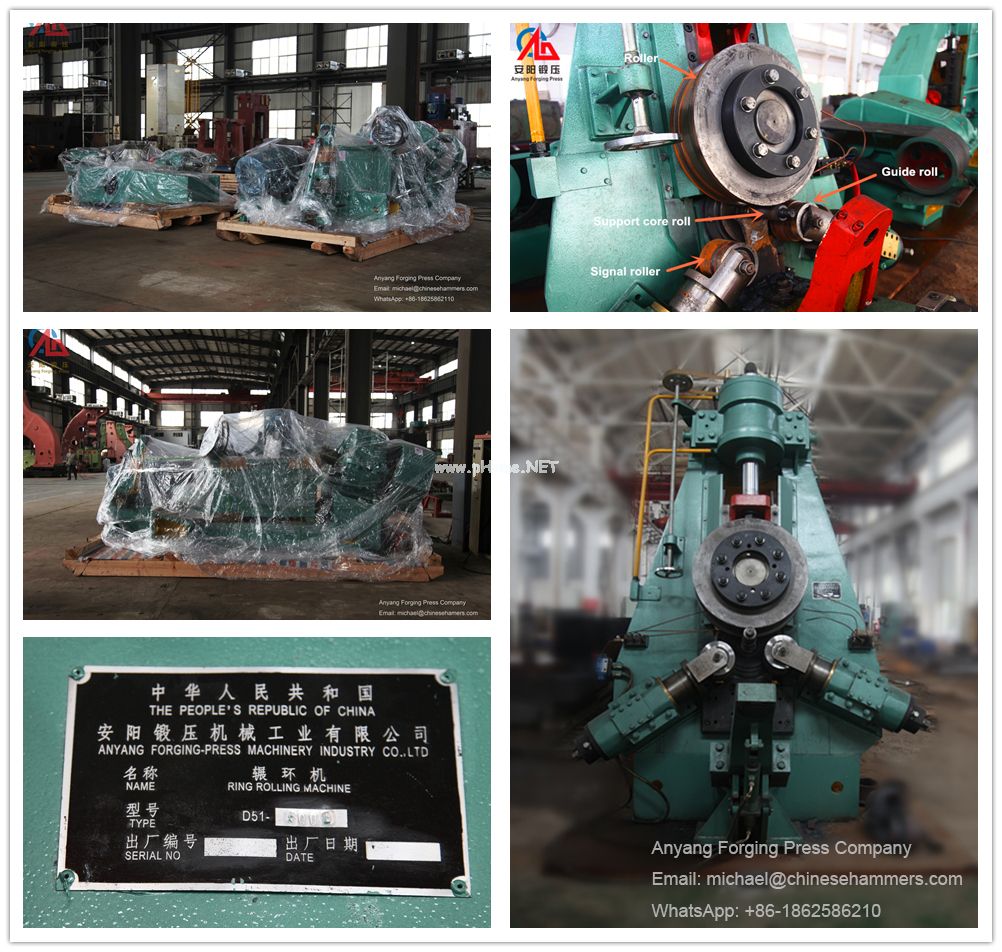 Anyang Forging Press Company experience in providing forging machine since 1956, also, we provide the equipment automatic update works, which convert the common forging line into fully automatic line. For more details, please visit us at D-8533, we will waiting for you at Manufacturing Indonesia 2018.
Welcome to Team Anyang Forging Press
Anyang Forging Press Numerical Control Equipment Co., Ltd
Add: West part of Changjiang road, Anyang City, Henan, China
Contact: Michael Duan
WhatsApp: +86-18625862110
Email: michael@chinesehammers.com
Website: http://www.chinesehammers.com
LinkedIn: https://www.linkedin.com/in/michael-duan/
Facebook: https://www.facebook.com/michael.duan.3998
Youtube: https://www.youtube.com/channel/UCk_LJwgSfwn6a8IBrdvNzVA/playlists